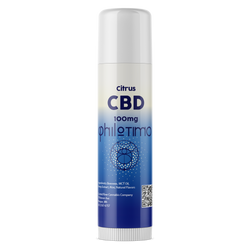 Crested River
Lip Balm
Grown in Minnesota
Extracted in Minnesota
Manufactured in Minnesota
Lip balm infused with 100 mg full spectrum hemp extract
Drops and carts are great!
I usually get CBD drops but grabbed some CBD carts as well, they are super nice to puff on not harsh and don't get you stoned. I will def be back for more topicals. The lip balm is also super neat my gf loves it. ty
Great lip balm
Worked really well, made from ingredients that actually hold in moisture for a more long lasting hydration. A little thicker than average lip balm, but doesn't smudge up inside the tube so I'm actually preferring the thicker consistency. It's comparable to more expensive lip balms. Definitely felt the price was a value after getting used to the thickness.
Love them!
I purchased the mint and citrus (as ginger was unavailable). I have already given someone my extra. I love it so much. They make my winter, icky lips moist and feel amazing. Wearing these masks are killing my lips, I will never be without these CBD lip balms.
CBD Lip Balm
I wasn't sure if I would enjoy this product because I'm not a regular lip balm user. But I really enjoy using the Crested River Lip Balm. It's smooth and easy to use, I like that it doesn't have a flavor and the size is great. I'm a fan of this product and I'll buy it again in the future.